Solicitors and Legal Services in Chorley & Preston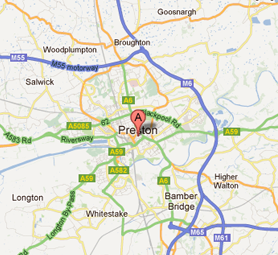 Choosing a solicitor or legal advisor in Chorley or Preston can be difficult. Which will provide the best legal advice? Which will point you in the right direction? Which will correctly repersent you? Which will not cost me a fortune? Which is a specialist in certain types of Law?
So many questions, so many local solicitors to choose from. We work in partnership with many law firms, legal advisors and solicitors in Chorley and Preston.
We would like to recommend a group of Solicitors providng legal services in Chorley and the rest of the North West.
At Solicitors 4 Life they are the first choice when it comes to providing expert and affordable legal services to residents and businesses in the North West.
Whether you require debt advice, family law advice, dispute advice, commercial law advice etc. Then Solicitors 4 Life should be the first choice for you. They keep there advice jargon free and keep all costs transparent, so you know from day one where you stand. For more information please click HERE.